Call Today: 800-445-0653
Search Our Site
CUSTOM PRODUCTS
Shop Upcoming Holidays
FEATURED PRODUCTS
Customer Favorites
Razorback Gear
Armed Forces
Historical Products
Nautical
Flag Poles
Hardware
Cultural Awareness
Business & Trades
Schools & Universities
Civilian Forces/1st Responders
City/State/Territory Flags
Sports
Special Events
For the Home & Garden
Apparel & More
EMAIL SIGNUP
Custom Blankets
FlagandBanner.com brings you the ultimate unique gift: Custom Blankets! Make your own custom blanket to warm up with this winter! Our blankets are made of 100 % recycled cotton yarn. This makes it a perfect Go Green gift. All blankets are made in the U.S.A. For inquiries about your next custom blanket give call us at (800) 445-0653, email us at sales@flagandbanner.com, or fill out our handy new Quote Request Form.
Photo Blankets
Standard Blankets
A Custom Photo Blanket is a great gift idea. Send us any photo (black/white or color), and we will knit the image directly into the blanket. Photo Blankets can be created from pictures featuring family, toddlers, children, pets, or anyone! These photo blankets are perfect for commemorating events like birthdays, anniversaries, weddings, graduations, going off to college, and more. Since the image is neither printed, silk-screened, or heat transferred, wash after wash - it will never fade! Due to the printing process, photo blankets are in greyscale/black & white or sepia only. All blankets are single-sided, have hemmed edges, and are machine washable.
For questions regarding where to submit your artwork, call our Custom Sales Department at (800) 445-0653, or email us at sales@flagandbanner.com. We require a .jpg or .tiff file of your image no smaller than 5MB. (Please note, photos/images that contain the copyrighted works of other will not be transferred into blanket form without consent from the person who owns the work.)
Price is $165 for a 50 in. x 60 in. blanket.
Please allow 2 weeks for manufacture and shipping, during holidays such as Christmas, Mother's Day and Father's day allow an extra week due to these being peak season for custom blankets.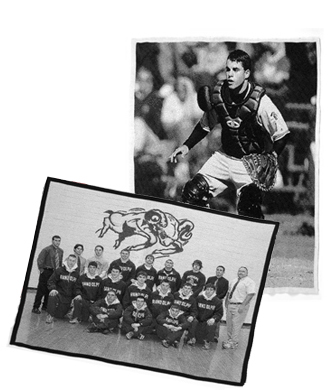 A Standard Custom Blanket is made of 4 different color yarns. Blankets can be stitched up to 8 different colors. Pricing varies dependent on complexity of the design, and the amount of colors used. Blankets come in two sizes. Baby blankets are about 30 inches x 40 inches. Full size blankets are about 50 inches x 60 inches. Please allow 2 weeks or more for delivery (dependent on quantity ordered). No minimum quantities!
Set up is $50.00 for simpler designs (such as logos, flags, and seals) and up to $98.95 for more complex designs (such as very detailed logos, emblems, family seals). All blankets are single-sided, have hemmed edges, and are machine washable.